It's been a whole year since I've written my last travel journal post about living in Italy during the pandemic. Well, one year later, and whilst the vaccine has been rolling out (woohoo!), things don't seem all too different. It hasn't been a great time for the travel industry, reflected in my lack of posts. Let's just say I've been feeling quite uninspired.
That changes today! Like many others, I'm getting very sick of the pandemic restrictions. I miss travel! That being said, I think it's critical to follow restrictions in order to protect those around us, and here in Scotland, we aren't allowed to leave our local authority areas. So what's a travel blogger to do?
Luckily, I live in a breathtakingly charming city. Edinburgh is full of so many hidden gems, iconic sights, and quaint cafes. While I probably won't be visiting any cafes for a while, there's certainly so much to explore.
This blog tends to focus on big outdoor adventures, but there are so many other things worth writing about. I've decided to create a new series of blog posts dedicated to Edinburgh and all of its sights. The quirky, the famous, and everything in between! Introducing… Exploring Edinburgh.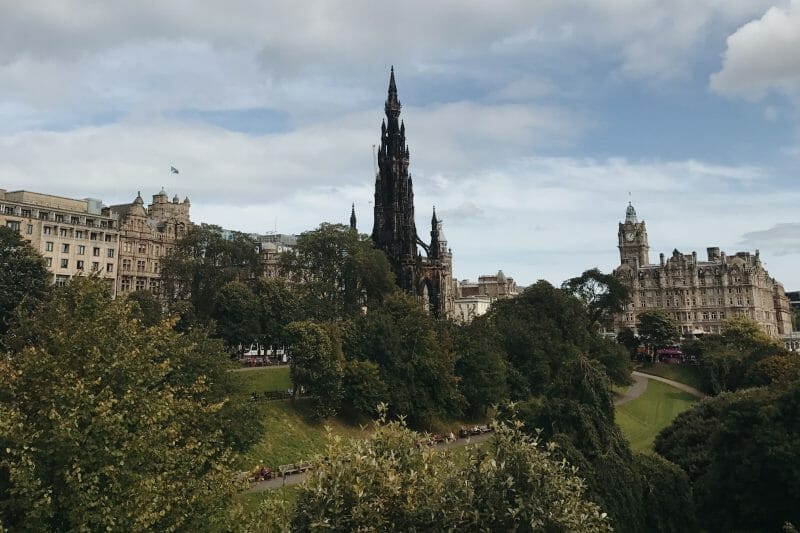 In my Exploring Edinburgh series, I'll be taking you around the city, writing everything you need to know about some of Edinburgh's sites, no matter how small!
I'm really looking forward to 'travelling' again, even if it's just a short walk away from home! The past year, my priorities have shifted loaaads and this blog fell to the back of the list! Exploring Edinburgh is going to be all about relearning to love travel blogging and my home city, as well as a way to share all my tips for you to have an incredible Edinburgh holiday when things look a little more normal.
Already dreaming of that day? Here's my local's guide to Edinburgh to tide you over.