Make 2018 your year of travel! These are the places on my radar for every month this year!
Have some time off in 2018? I'm sharing the best places to travel every month in 2018! Read on and get planning!
January: East Coast, Australia
Need to escape the cold? Head over to the East Coast of Australia! With Gold Coast, Brisbane, Cairnes, Byron Bay, Sydney, and Melbourne all lining the coast, you can't get bored! You could even make this a massive road trip.
February: Myanmar
This is a great time to go to Myanmar, as the heat isn't so intense as it would be in the summertime. It's also a pretty dry time in the country. Go explore hundreds (even thousands!) of temples and ruins in Bagan, see the famous Shwedagon Pagoda in Yangon, go for a boat ride on Inle Lake, and check out all of Mandalay's beautiful sights (my favourite place in Myanmar!).
March: Lisbon, Portugal
March in Lisbon is great because it's the shoulder season. It isn't cold, but it also isn't hot, so exploring the city is comfortable. Lisbon is a place that has so many hidden gems. It's a beautiful place if you like architecture, and an even better place to visit if you're a foodie! Try the pasteis de natas, the cheeses, and the seafood!
April: Dublin, Ireland
Dublin will be heading out of it's freezing winter, so April's a great time to go! Don't miss exploring the city, the Guinness Brewery, or all of the natural beauty just a little ways out of the city. There are plenty of Game Of Thrones filming locations nearby.
May: Nepal
May is the best time to visit Nepal, especially Everest Base Camp! It's dry and the temperatures are mild. This is the best time to go up into the mountains, but I recommend Everest Base Camp because you'll be able to see the expedition tents. The Annapurna Circuit is another trek I hold near and dear to my heart.
June: Stockholm, Sweden
Who doesn't like long hours of sunlight? In June, the sun rises at around 3/4 am and doesn't set until about 10pm! Stockholm is a beautiful city, with many parks, streets, and museums to navigate. The weather in June is great.
July: Altai Mountains, Mongolia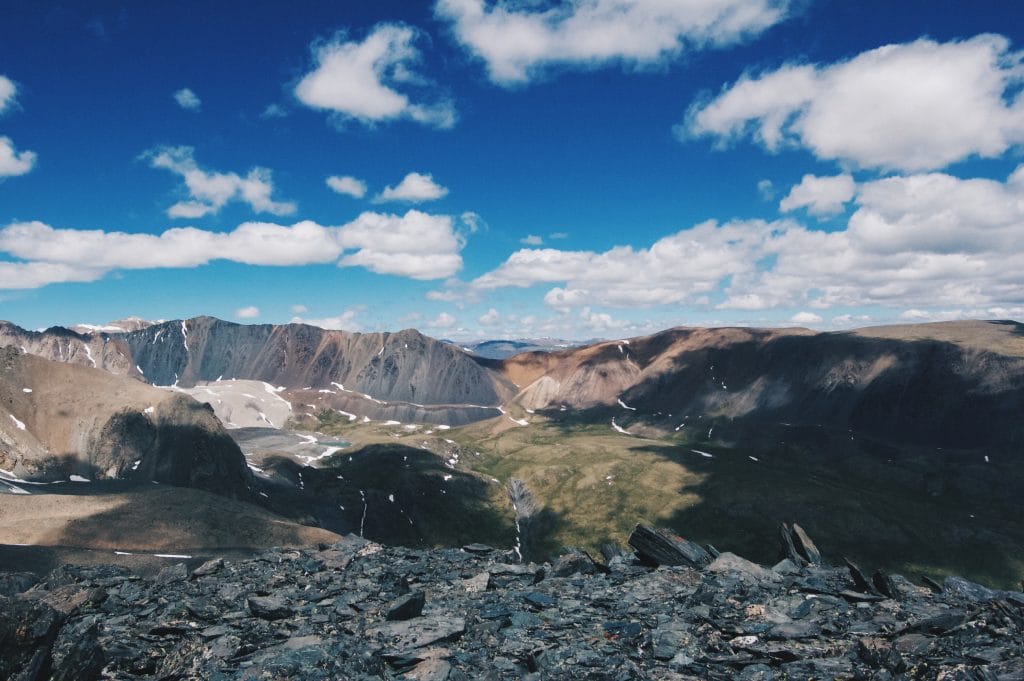 This is a great time to go to Mongolia, as you won't be experiencing the bitter cold of Winter. Go to the Altai Mountains, a less-explored part of the country. They seem untouched by Western Culture, with nomads still living in gers before packing up they're belongings on a camel or three and moving again. It's hot in the daytime and it gets to below freezing at night. Pack a variety of clothing.
August: Halong Bay, Vietnam
Halong Bay has turquoise waters, beautiful green islands, and loads to do. Look into a junk boat cruise (some can be very luxurious!). My favourite things to do were to kayak and enjoy some sunset cocktails on the roof of the boat.
September: New England, USA
There's nothing like early Autumn in New England. Go apple picking, eat apple cider doughnuts, and watch the leaves turn red, orange, and yellow. It's also a great time to go hiking. The Adirondacks are beautiful this time of year. Hiking isn't your thing? Instead, head into Boston and see the birthplace of the United States. Don't forget to eat a cannoli at Mike's Pastries!
October: Taipei, Taiwan
Taipei is an incredible place. It's busy, lively, vibrant, and the food is to die for! October is a time where the weather is pretty mild, so you'll be able to see both Taipei's city and surrounding natural beauties easily and comfortably.
November: Atlas Mountains, Morocco
November is the end of the best time to go to the Atlas Mountains. It'll be getting cold, but it won't be the rainy season just yet. Make sure to hike around the snowy mountains and to warm up with lots of mint tea!
December: Patagonia, Chile
The weather will be cool (but not cold) and the views will be clear during December, so it's a great time to visit Patagonia and get out into nature! There are so many beautiful places to go.
---
Where are you planning on heading this year?
Like this post? Pin it!