Staying at La Quinta Roja was one of the best ways to recover from our hike up Teide. This place has everything you could want and more! We struggled to fit everything in and spent the days relaxing in the sauna. If you're heading to Garachico, you MUST stay here!
Disclaimer: This post includes affiliate links. Thank you to all of the companies and to YOU, who help Unexpected Occurrence run. 
Tenerife is so much more than a place to party and drink to your heart's content. If you're just going to Tenerife for Playa De Las Americas, you're selling yourself short. The nature (from deserts to jungle) and small towns are what make this island so special.
My favourite? Garachico.
After climbing El Teide, Phil and I drove down to Garachico, a small seaside town. It has cobblestone roads and narrow walking streets, massive squares with tall, beautiful towers, and an incredible history.
If you're going to Garachico, you MUST stay in this hotel. It's a restored mansion with absolutely stunning architecture. Located right in the main square of town, it's hard to miss.
Upon checking into the hotel, we were given a tablet with recommendations for restaurants in Garachico, a Tenerife Guide, and a live chat for even further help. I really appreciated the history section of the tablet as well. I had no idea Garachico, an old port, was so significant to Tenerife's history as a whole.
Staying at Hotel La Quinta Roja was such a treat after climbing Teide. Everything about the hotel is catered towards relaxation. When staying here, you can rent bicycles, get a quick workout in, and use the sauna and hot tub. Our slightly sore muscles LOVED this bit. Seriously- go into the sauna.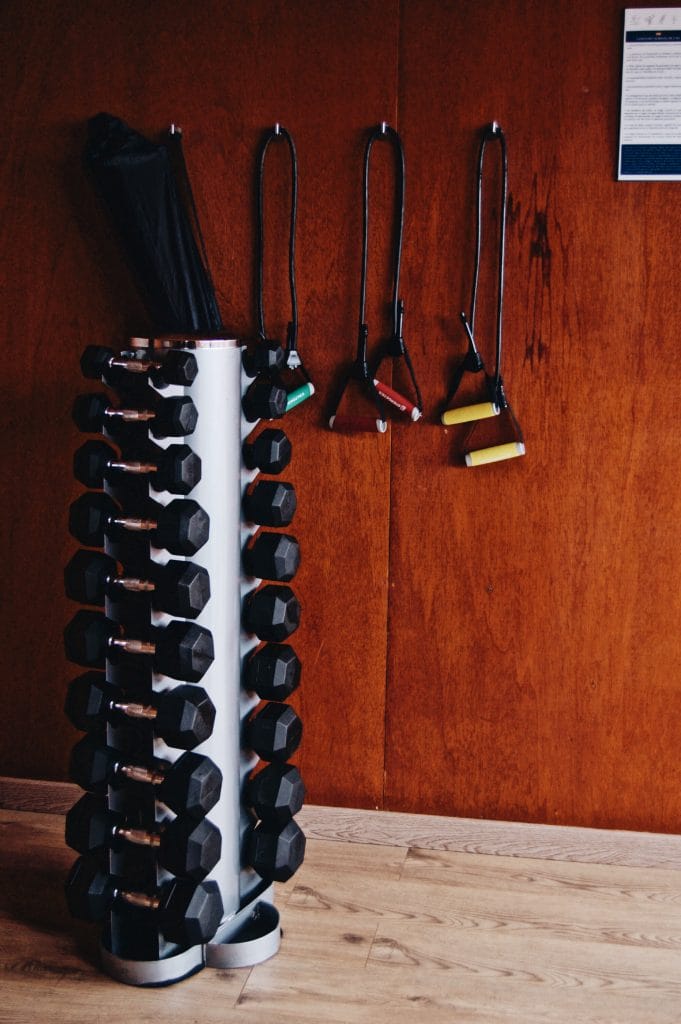 We planned on renting bikes to explore the town the next day, but we slept in. The beds were SO comfy- I got over eight hours of sleep for the first time in about 4 months, and Phil slept TEN and a HALF hours. The room was simply lovely. There was this massive wooden window that let so much sunshine in, but closing the window made the room DARK, so we could really catch up on our beauty sleep. The room also had a Nespresso Machine, and waking up with an espresso certainly helped us get out of bed.
After we woke up, we headed to breakfast. Oh man, guys, LET me tell you about breakfast.
It was awesome. Seriously- the table had everything from cured meats to loads of cheeses, along with pastries (including croissants and brownies, and also about 5 different kinds of bread), fruits, cereals, yoghurts, and amazing spreads. My favourite thing? The avocado! The food was so fresh and healthy, and it was honestly the highlight of our morning. Thirsty? They have coffees and teas, and a woman came around with fresh squeezed orange juice. Amazing.
What really made me fall in love with the hotel was the courtyard. First, the architecture of the building provides these gorgeous wooden columns, and second, there's so much greenery and sunshine! It was instantly relaxing. Yeah, we could have done work in our rooms, but we decided to sit outside, and it was the greatest workspace of the trip.
If you're looking for peace, relaxation, and restoration, Hotel La Quinta Roja is the place to be. It was such a beautiful way to explore Garachico.
---
Thank you so much to Hotel La Quinta Roja for hosting me. As always, all opinions are my own.
Like this post? Pin it!