2018 has been an incredible year and I am so thankful for every mile I've been able to travel. This blog post covers it all, from how many kilometers I've travelled by plane, by foot, and on bicycle to everything that's been going on behind the screen.
Here's to 2019 being just as full of excitement and adventure as this year.
It's been an incredible year. I feel like I've been saying that for the past three years, but honestly, every year seems to get better and better. I'm so thankful for the opportunities I've this past year. And I can't wait to see what 2019 brings.
The Numbers
Total Kilometers Travelled: 50,721
In the Air (by plane): 41,180 km
On the road (by bus): 6,173 km
On the road (by motorbike): 1799 km
On foot (trekking/hiking): 336 km
On a bicycle: 1273 km
Days on the road: 177 – 48% of the year!
Countries Covered: 11 (2 new- India & Morocco!)
Cities: 34
Plane Rides: 30
Train Rides: 11
Nights in a Sleeping Bag: 29
SIM Cards: only 1!
Blog Posts: 71
The Behind the Screen
I've let blogging take a backseat this year. Running this blog is one of my favourite things to do, but I'm also a student, and being a student has to come first sometimes. This semester has been super hectic, but things will slow down a little next semester, and I'm just itching to get back to blogging regularly!
This year has been the most profitable year for the blog, but I'm not happy with everything just yet. I'm really keen to start getting more into the behind-the-scenes work that'll make Unexpected Occurrence perform the way I want it to. That being said, this blog is my baby, and I'll always be proud of it. 
The Changes
I have been working really, really hard. Being a student is exhausting when you put everything you've got into it. Last year, I worked hard, but this year, I'm trying my absolute best, and I've seen a change in my grades, my motivation, and productivity.
I've learned to be kind to myself. Health and fitness have always been really important to me, but I've finally learned to balance being healthy with an achievable lifestyle. Do I still eat a whole sleeve of Digestives in one sitting? Sometimes (who can say no to a roll of biscuits?!). But I've also learned not to feel guilty about it and to focus on my overall wellbeing.
I've learned that I am already an Asian granny. You'll see all of my shoes outside my door, I'm always cutting fruit up, and I like to be in bed by 10pm.
The Highlights
This year has been full of highlights. I don't know where to begin! Here are some of my top memories, in no particular order.
Cycling the Eurovelo 15
I never EVER thought I'd like cycling, yet here I am. When Phil and I were in India, I showed him the route and told him I wanted to do it someday. Two weeks after we got home from India, we were on our bikes. There were LONG 140 km days and VERY sore muscles, but I learned so much about myself through that trip, and it was absolutely incredible.
I finally completed the three passes.
It was harder than I thought it would be and it was a little more dangerous than I thought it would be, but it was the most beautiful, incredible trek, and I'm proud of myself for not dying.
I MADE IT TO INDIA!!!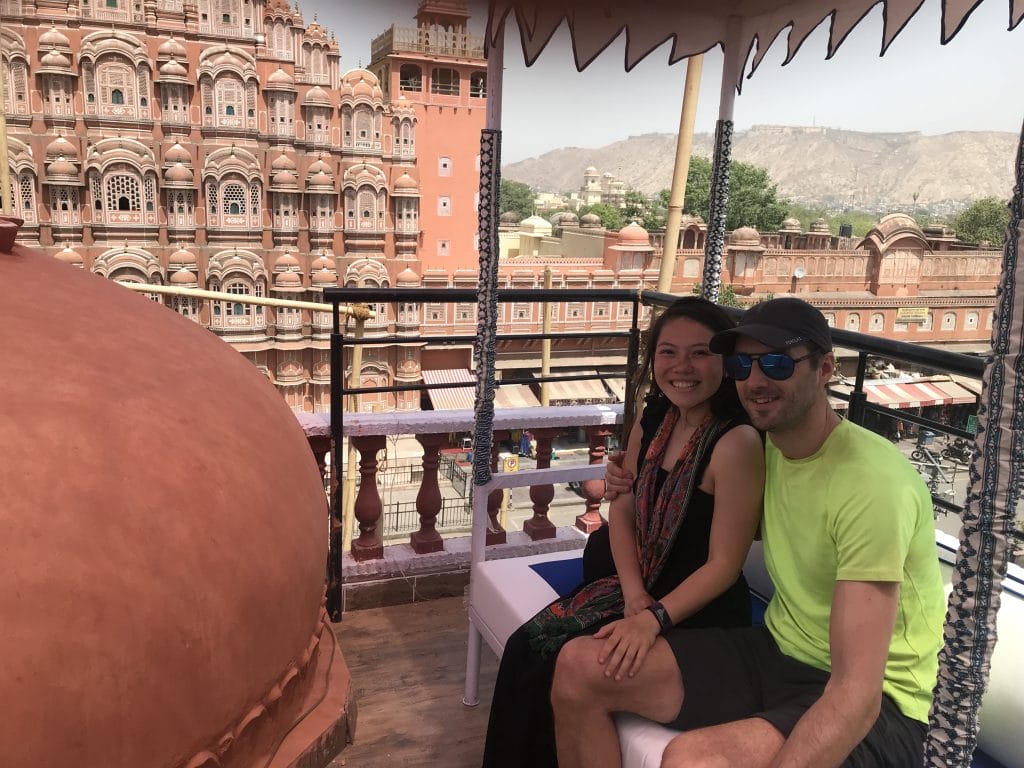 Being home.
I think I treasure my family now more than ever. Being home is the most comforting thing in the world, and being surrounded by the people I love is the absolute best. Switzerland is a beautiful country, and being to explore it is something I truly appreciate.
The Next Adventure
So far, I have nothing planned. Is that crazy?
The next adventure is going to be more challenges. I like to jump into new things head first (like cycling from Switzerland to the Netherlands when I have never cycled more than maybe 20 miles). What should I do next?